Mark Mason – Managing Broker/Sales Agent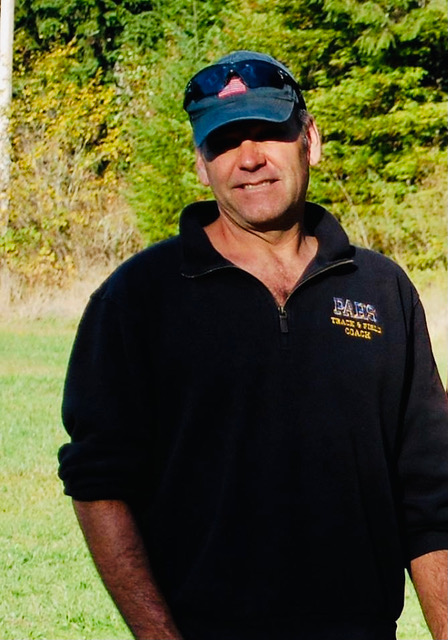 Office – 707-684-0461
Cell – 707-684-0461
Home – 707-882-2974
Email – mark@searanchsales.com
Mark Mason is the managing real estate broker and sales agent for Sea Ranch and Coastal Realty inc. and has been selling homes here on the coast for over 18 years being one of the top selling agents on the coast. Mark is an expert at finding just the right home for his customers be it a 2nd home or an income generating vacation rental home.
Mark is very personable and likes to go that extra mile for his customers. He knows the real estate marked here on the coast and is known for finding that perfect home for his customers that sometimes are not even on the MLS yet.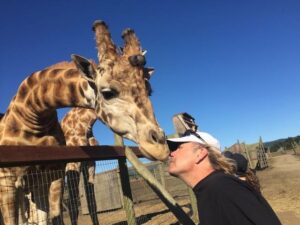 Mark is also very active in the community coaching the Point Arena High School Cross Country, Track and Field and Triathlon Teams. In fact, Mark started the very first high school triathlon team and league in the country! He is a triathlete himself that has competed in over 50 triathlons and Ironman competitions around the country including the 2009 Ironman World Championship in Kona, Hawaii.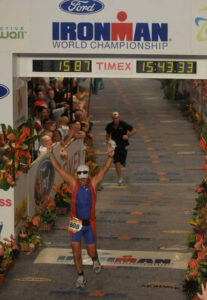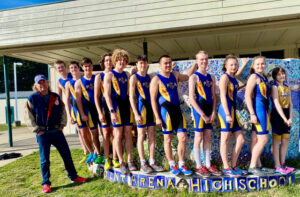 Mark is originally from Southern California where he was the lead singer and songwriter for a popular rock band having recorded 7 albums, 9 movies including the Disney movie "Brink" and charted 2 songs in the billboard top 50 back in the late 90's touring with bands like Def Leppard and Eric Clapton to name a few.
Mark can be easily reached and would be honored to help you make your dream of buying a home on the coast a reality!
Agent Reviews
 Mark became someone who I could count on as a friendI am an architect working in the SF residential market and, as a result, I have had more than average exposure to real estate brokers and agents.  My experience with Mark was exceptional.  He was patient with our search as it changed from lots to finished homes, always ready to meet with us and ably assisted and directed us through the offer, acquisition and closing process.  Through his own professional experience and network he was able to gave great advice on what to offer – and it proved to be spot-on.In addition to doing a great job with his professional responsibilities, Mark became someone who I could count on as a friend, offering help, references to contractors and informed advice about Sea Ranch and the surrounding area. Unreserved recommendation.Ian Birchall         Submitted: May 2017  
 Mark Mason provided outstanding servicenot only by showing us a wide variety of properties but also representing us well in negotiations with the Sellers.  Mark went above and beyond-referring us to excellent architect and general contractor resources, assisting us in clearing the property in preparation for renovation and watching closely over the entire process until close.  Mark was a pleasure to work with-we would recommend Mark without reservation.Georgia & David Nelson         Submitted: Jun 2016 
 He always had a positive attitudeMark Mason was a pleasure to work with when we bought our house at Sea Ranch two years ago as a fixer upper investment property.He always had a positive attitude and we were very happy with him as our realtor. So happy in fact, that he now represents us as sellers after several improvements have been made to the house over the past couple of years.Peg & Dennis Wessel          Submitted: Apr 2015 
 Mark Mason got us our dream house!We'd searched for it with other agents unsuccessfully for more than six years.  On our very first property tour with Mark, he took us to the perfect ocean front home with all of the attributes we were looking for and more – and best of all, it had just been reduced to a price that we could consider.Acting as our Buyers Agent he has our highest recommendation.  Mark understands the Sea Ranch and Coastal real estate market , offers realistic advice and is an expert negotiator.His market savvy and extensive network of professionals in the area is unsurpassed. Mark's fair-minded and seasoned negotiating skills drove the most advantageous outcome for us.  He stayed in constant contact with us and advised us adeptly  all through the process until the deal was sealed. Mark was patient, professional and willing to explain the process thoroughly.He gave us excellent guidance, unwavering availability and deep knowledge about a really wide range of homes that we looked at. He helped us analyze price and value and work through a winning negotiating strategy. He recommended inspectors and types of inspections and helped us to interpret inspection results and negotiate inspection issues.Mark understands that in the long run taking care of the client's interest is the best business practice. For this, and for our home we are grateful to him.Pam Kieffer          Submitted: May 2016
 As he showed us the houses, he paid careful attention to whether we were interested or notI have to give background before commenting directly about Mark.Misty, my wife, and I rented a home for several days in Sea Ranch in mid-June 2017  and contacted Mark before we came up from Sacramento to show us several properties. Just in having that conversation I felt at ease with him.We had no plans of buying a home in Sea Ranch before we came here. We had vacationed in Irish Beach for 15 years and always looked at listings whimsically but never contacted an agent. Prior to arriving, we spoke with Mark and gave him a price range and told him about some of the specific properties we wanted to look at.Mark is very easy to communicate with, very personable, down to earth and has a good sense of humor.  In our initial telephone conversation he imparted some of his extensive knowledge and expertise about the market in Sea Ranch, Ocean as opposed to Forest properties, resale values, renting property out etc. and continued to educate us and answer the myriad of questions we peppered him with from the moment we met him and he began showing us properties until we closed on the property we moved into on August 5, one of the happiest days of my life and also my birthday.Misty told me that another thing that she liked about Mark was that when he was going to meet us initially, he asked us to come to his office, and she asked him to come to our rental house, and he said OK. When Mark arrived we showed him the properties that we had identified, all with ocean view. He brought a map, and he showed us where those houses were. He also said he had some other listings he'd like to show us in our price range. He gave us color printouts of the houses for sale that we were going to see.The first house he took us to was not on our list, and it had no ocean view, but it was the house we ultimately bought. As he showed us the houses, he paid careful attention to whether we were interested or not. At no time did he try to make us interested in something that we weren't interested in. Conversely, if we were interested, he'd spend as much time as necessary with us to point out the details of the house that we may have missed, such as space to add on a room, or put in a garden, or whatever he knew was of interest to us. In Misty's case, he knew she couldn't stand wood stoves, so if a house didn't have one, which was a rarity, he made a point of bringing that to her attention. Also, she likes white ceilings, also a rarity, and he'd also bring that to her attention.  He also included us on a speaker phone conversation with the seller's agent for one of the properties we were looking at which was very informative.Mark also shared some of his personal side with us … For instance, he told us he has a music recording studio in his basement, he plays electric guitar with a band, he sings rock and roll, and he played newly recorded song he wrote while we were on the way to see a house. He felt like more of a "friend" than a business associate.Misty has a background in real estate having worked with a real estate attorney for 10 years and with the California Housing and Finance Agency for 15 years.  I had never bought a home before. Mark made what was a nerve racking process for me so much easier which I am so thankful for. (It was nerve wracking because of my inexperience, but also because the appraiser was so nonchalant they took close to two weeks to do the appraisal which extended the close of escrow. We thank Mark for calling the appraiser after a week and beginning to light a fire under him to get the appraisal done otherwise it may have taken even longer.)Back to the whole process of buying the home: We made an offer on a property with an ocean view that I was enamored with but it was too much of fixer upper so we backed out of the deal within 3 days then returned to Sea Ranch 2 days later to view more properties and made an offer on the house we now live in which was the first one he had showed us on our initial visit.  During the entire process Mark stayed in constant communication with us and responded promptly if not immediately to all the emails and telephone messages we left as we worked through the intricacies of buying the house. Mark's professionalism and his consummate knowledge of the market in this area are top notch.  We would recommend him to anyone wishing to buy or sell property in the area and will certainly recommend him to any friends of ours should they ever be interested in purchasing a home here. On a five star rating system he gets many more.     Additionally, after we moved into our house and decided to replace the carpet with laminate, Mark helped us again by letting us use his office equipment to print the contract and scan it back to flooring contractor since we hadn't yet set up our home office. Mark Regalbuti and Misty Miller        Submitted: Aug 2017
 We seemed to be on the same page, a valuable asset when buying a new home.Mark Mason was the perfect realtor to show and sell us property at Sea Ranch.  We used Mark in November and December, 2015.  He listened when I told him my "requirements" ( near beaches!), and did not waste my time with properties that did not interest me.  He knows the Sea Reach and Gualala area well, and with his easy, low-key, unpretentious style he was easy to communicate with.   We seemed to be on the same page, a valuable asset when buying a new home.  It was fun piling into his "Coach"s jeep to tour around, and hearing his running and rock-band stories. Mark is a truly likable, honest man.Our purchase was a little more complicated than most, as it involved a buyout from an existing Sea Ranch property and then using a 1031 exchange to buy the new one.  He handled the added negotiations well.It was truly a great experience working with Mark, and I would use him again, should I ever need another Sea Ranch property.Marilyn Mathis          Submitted: Dec 2015
Rob Fisher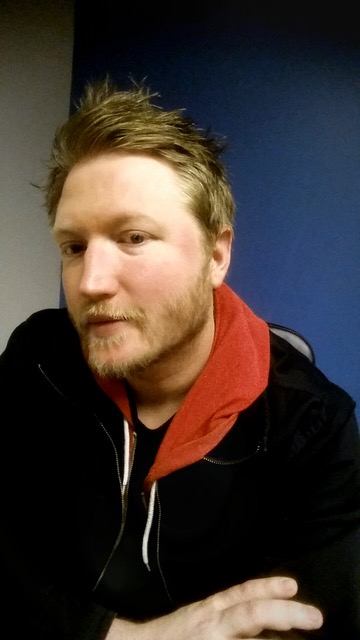 Cell – 310-956-0298
Email – m.robfisher@gmail.com
Rob Fisher is the field operations manager for Grand Welcome vacation rentals out of our Sea Ranch office and as a result has a unique perspective and experience with vacation rentals in the Sea Ranch and northern coastal area of California. On top of that he is a published author, musician, and American football enthusiast.